Cinema
Fondazione Prada presents the Italian Premiere of "Small Axe"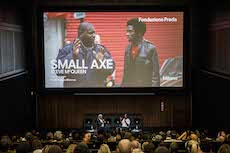 From June 12th until June 26th, Fondazione Prada will premiere Steve McQueen's complete television series "Small Axe" to Italian audiences at its Cinema in Milan. This anthology series comprises five original films by McQueen. Set from the late '60s until the mid-'80s, each film tells a different story involving London's West Indian community, whose lives have been shaped by their force of will, despite rampant racism and discrimination. McQueen has described the anthology as "a love letter to Black resilience, triumph, hope, music, joy, and love as well as friendship and family". The Small Axe collection includes "Mangrove", "Lovers Rock", "Red, White, and Blue", "Alex Wheatle", and "Education". Each of these films has the potential to be a stand-alone piece, but also work seamlessly as a collective. Despite all being set between the late '60s and mid-'80s, the issues being addressed are just as prevalent today, working as a commentary on where we were, where we are, and where we want to go. GH

www.fondazioneprada.org
This Was Hollywood
The Golden Age of Hollywood, the captivating lives of larger than life actors that graced the silver screen. From leading men and leading ladies like Carey Grant, Lana Turner or Joan Crawford, who infamously feigned illness and accepted her Academy Award for Best Actress for her role in 'Mildred Pierce' while confined to her bed, strange stories rise to the surface in this new book. The Golden Age of Hollywood is a time in history like no other. Writing about this history, Carla Valderrama, author of 'This Was Fashion', in collaboration with Turner Classic Movies has published a new book entitled 'This Was Hollywood: Forgotten Stars and Stories'.
In the hard-cover book are former screen legends who have faded into obscurity as well as newly surfaced revelations about Hollywood's biggest names. From Clark Gable's secret love child to the film that almost brought Paul Newman's whole career to an end, this one-of-a-kind history book is an enthralling mirage of yesteryear.
'This Was Hollywood' is Carla Valderrama's first book and is filled with a visually stunning catalogue of the lost history of Golden Age hollywood.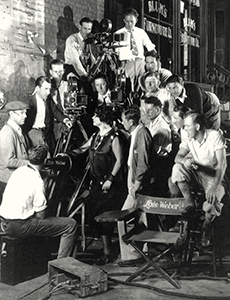 Cinema
Soggettiva 4 - Expressway Milano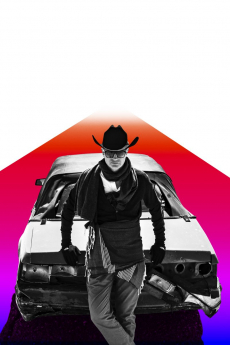 Fondazione Prada's Cinema presents the fourth chapter of the series "Soggettiva" with the title Expressway Milano made by Danish director Nicolas Winding. This chapter is a "cinematic journey into the rare and unknown" screening 13 forgotten American 1960's/1970's films from the online archive by Nicolas Winding Refn.

The oeuvre contains several genres from drive-in movies to lost avant-garde cinema, horror and gothic fantasy films to musicals, "nudie cutie" movies to religious and propaganda cinema. All are divided into 4 volumes: Volume 1 "Regional Renegades" constitutes: The Nest of The Cuckoo Birds (1965) by Bert Williams, Hot Thrills and Warm Chills (1967) by Dale Berry and Shanty Tramp (1967) by Joseph P. Mawra.

Volume 2 "Missing Links" covers: Night Tide (1961) by Curtis Harrington, If Footmen Tire You, What Will Horses Do? (1972) by Ron Ormond, The Burning Hell (1974) by Ron Ormond and Spring Night, Summer Night (1967) by Joseph L. Anderson.

Volume 3 called "Hillbillies, Hustlers, and Fallen Idols" composes: Cottonpickin' Chickenpickers (1967) by Larry E. Jackson, Wild Guitar (1962) by Ray Dennis Steckler and House on Bare Mountain (1962) by Lee Frost.

And lastly Volume 4 "Smell of Female" span Chained Girls (1965) by Joseph P. Mawra, Satan in High Heels (1962) by Jerald Intrator and Maidens of Fetish Street (1966) by Saul Resnick.

On Friday 22 February 2019 the Fondazione Prada's Cinema stages "Soggetiva Nicolas Winding Refn" and holds a special conversation between Nicolas Winding, Jimmy McDonough (Managing editor), David Frost (director of BUREAU) and film critic Manlio Gomarasca about Nicolas Winding Refn's new adventure known as 'NWR'. This revolutionary online archive in form of a platform was presented in 2018 and developed in collaboration with London-based agency BUREAU.

"What we've created is not a film, TV, fashion, photography, lifestyle or political site. It's an installation, an online museum inclusive of everything. There's a movie presented each month, but that film is merely the jumping off point. It's the seed to inspire creativity, provoke a state of mind. The result isn't easy to explain in a soundbite, you have to experience it. byNWR comes with a mystery attached".

All the public screenings of "Soggettiva Nicolas Winding Refn," are taking place at Fondazione Prada's Cinema on Fridays from 1 March to 24 May 2019, and will be free, but are only accessible on reservation.

www.fondazioneprada.org